This blog, hosted by Corey Airport Services, will hopefully be your guide for an effective marketing campaign. We will cover topics from research, target reach, and implementation to fully capture your audience.
A little about Corey Airport Services and why we are qualified:
We have been in the out-of-home media business 30+ years
We have operated thousands of advertising displays in all types of venues:

Corey Media, Inc. was announced as official out-of-home advertiser for the 1996 Centennial Olympic Games in Atlanta
Billboards
Convenience Stores/Gas Stations
Fulton County Stadium (then home of the Atlanta Braves and Atlanta Falcons)
Corey Mobile Media was the South's first mobile billboard company
Since 2002, our focal point has been airport advertisement and we love every second of it.

We have built strong ties with local, regional and national advertisers
Corey Airport Services is here to serve your out-of-home advertising needs, specifically in airports.
You might be wondering, "what is out-of-home (OHH) advertising?"
Excellent question, and the answer is simpler than you think. Any advertising that reaches a consumer out of their home falls under the category of OOH. Here are some various examples of OHH that you see on a daily basis: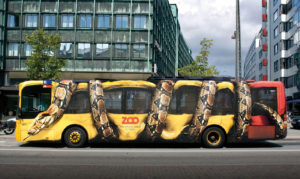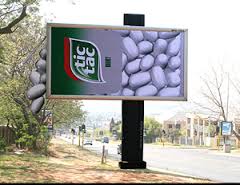 We hope that this blog will keep you up to date on the latest advertising trends as well as open your understanding of airport advertising so that we might one day serve your out-of-home advertising needs.